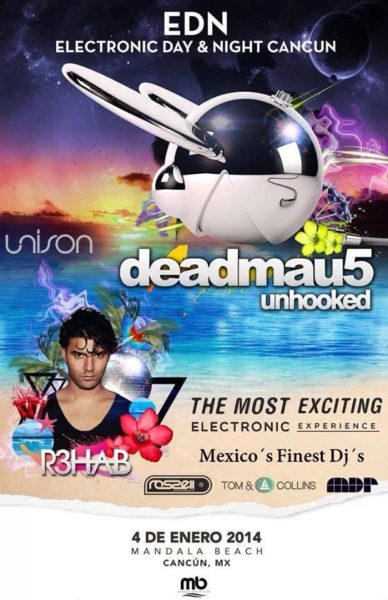 R3hab en Cancun este 4 de Enero en un evento organizado por UNISON Mexico, Electronic Day and Night Cancun, el line up se complementa con Rossell, Tom & Collins y otros mas en el Mandala Beach Cancun.
Al parecer Joel Thomas Zimmerman decidio celebrar su cumpleaños numero 33 en otro lugar pues UNISON MEXICO anunció a travez de un comunicado que el Raton no estará presente en este evento.
Cover: $1300.00 / VIP $ 2600.00
Compra tus boletos para el Electronic Day and Night Cancun dando click aqui.